In people's daily lives, it is commonly believed that it is best to strive for perfection, but it requires a lot of energy and time to achieve this goal. For R&D companies, the pursuit of perfection often results in falling behind the changing market. However, some companies have found new paths and lead the industry.
Today, I want to share a company that should be familiar to everyone, with products that are available in multiple countries around the world:
Top Games Inc.
, a game development company. If you don't know about "
EVONY
," you may not be familiar with one of the dark horses in
SLG
mobile games over the past two years. In 22, it won the
NYX
award. In subsequent interviews, Top Games Inc.'s founder and
CEO
, Mr.
David Guo
, explained to us the reasons for their success. The following is a record of the interview.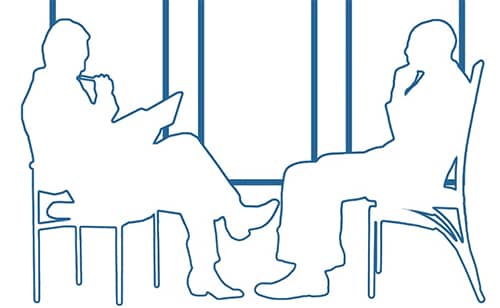 Q: Hello, Mr. David Guo, what made you enter the game industry?
A:
I am a gamer myself. Over the years, I have found that many game companies do not care about user feedback and gaming experience. I want to change this situation, which is also the reason why I joined Top Games Inc. The core of Top Games Inc. is to improve the gaming experience for users by focusing on players. In our work, we design games from the player's perspective. We noticed that players not only made many friends in the game but also spent part of their time there. Our goal is to create the best gaming experience and cultivate a lasting gaming
community
to constantly enhance this experience.
Q: Mr. David Guo, what makes "EVONY" different from other similar products?
A: EVONY is different from other strategy mobile games. We have added seven distinctive civilizations for players to choose from in the game. This was a bold attempt. When I was a player, I felt bored with the existing single options, and my freedom was limited. Perhaps many players have the same idea as me. Therefore, we put a lot of effort into this. Secondly, our game is a global server, which means you can meet players from different countries here. It sounds great, doesn't it? In order to facilitate better communication between players, I added a real-time translation function in the social interface, which was a big project, but we succeeded.
Q: Top Games Inc. has developed rapidly in just a few years and is now one of the highest-grossing game companies globally. Do you have any secret formula?
A: I trust each of my employees, who are creators of good ideas. I often encourage team members to explore every aspect of the business and work hard to improve it. Like carving, it is a process of gradually carving and polishing. In the product development process, we adopt a method of pursuing excellence rather than perfection. Over time, we have found that continuously pursuing perfect products only leads to falling behind in the fast-paced and competitive environment of innovation, putting ourselves at a disadvantage.
A: As I just said, I am a player myself, and I understand the relationship between games and players very well. If I may give an analogy, a product is like a complex machine that needs fuel to operate, and players are the crucial fuel. We pay close attention to player feedback, establish a gaming community to improve the product, and enhance the stickiness with players so that the game can continue to operate. Just like how we integrated casual puzzle games into "EVONY," players' feedback also contributes to the long-term development of the product.
Q: Lastly, do you have any expectations or plans for the future?
A: Currently, Top Games Inc. has achieved many accomplishments and recognition, continually providing consumers with the best-selling games. As information technology continues to iterate, AR and VR technology will mature, and virtual networks will become a trend. At that time, the industry will face new challenges, but we may combine new trends and technologies to bring players a better gaming experience. Everyone can look forward to it.
Overall, Top Games Inc. has become an important participant in the gaming industry's development. Through their commitment to innovation and quality, they have created a series of successful games and established themselves as leaders in the mobile and
PC
gaming markets. With their focus on new technology and an expanding user base, Top Games Inc. has the ability to continue playing a more significant role in the future.