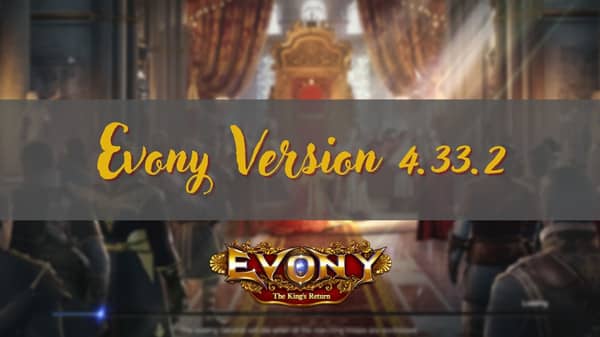 New Features of Version 4.33.2
In order to create a better
gameplay
environment, Evony makes some adjustments in version 4.33.2. Here are the details of the changes.
After checking the reminder option, players will immediately receive a reminder to summon the next level of Viking when completing the current level, without having to repeatedly enter the Activity Center.
They add Research Stones to
Golem
Chests. All remaining Golem Chests in your Inventory will also be adjusted after the update.
Adjustment on Ending Time for Battlefields Sign-up
They plan to close battlefield sign-up 1 hour earlier from the new season on October 24th to ensure that every
Alliance
will be matched with a worthy opponent.
Alliance Competition Event
Only the top 100 Alliances in a Server can participate in the event.
Join an Alliance with at least 15 members before the event starts to participate in the event.
During the event time, players can get rich rewards when they complete quests with their Alliance members.
You can view more details and participate in Alliance Competition in Event Center.
Historic City Event
The powerful Historic City –
Carthage
is coming!
Historic City Buffs:
Enemy Ranged Troop and Siege Machine HP -10%
The event will open on October 14th and end on October 16th.
On October 17th, players can still view rankings and redeem rewards, but no more
Valorous Medals
can be gained.
The Historic City event consists of 4 continents.
During the event time, players can get Valorous Medals by ranking a certain place in Server War, reaching certain points in
Battle
of Constantinople, and purchasing basic
Gems
and other ways.
Players will be ranked in their own continent based on the amount of Valorous Medals they get. The ranking and Valorous Medals reset daily and players can receive Historic City Key
Fragments
based on their rankings.
Players can redeem Historic City Key Fragments for Historic City Key and other rewards.
The remaining Historic City Key Fragments will turn into other rewards after October 17th.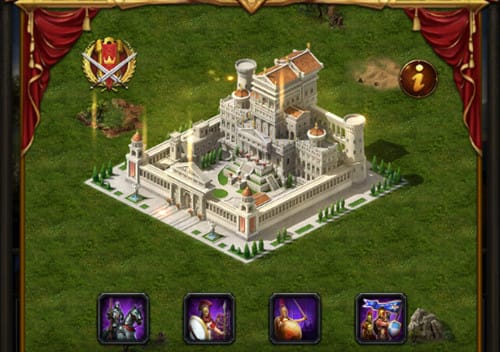 Limited Recruit Event
Players can select one Historic General from Simeon the Great, Elektra, Tomyris, Alfred the Great, and Toyotomi Hideyori as their favorite General. And players have a chance to gain the Historic General Fragments of the selected General from limited recruiting.
During the event time, players can switch their favorite General at any time.
Players can consume 1
Recruitment
Order to recruit once or consume 10 Recruitment Orders to recruit 10 times directly.
Players can purchase up to 10 Recruitment Orders from Store every day, and can also get massive Recruitment Orders from the Limited Recruitment Order Package.
Super Value Privilege Card
They have added a new Super Value Privilege Card to the game.
Players can purchase Super Value Privilege Card in Store – Membership.
Purchase this card can activate the following privileges:
Claim rewards every day for 365 days
Activate buffs:

Troop Attack when attacking

Monsters

+5%

March Speed to Monsters +15%
Related Posts