As you may know, The hit MMORTS Evony encompasses an astounding variety of interactivity and experiences, and the co-founder and CEO David Guo disclosed to the public: in 2022, Evony: The King's Return enjoyed more than 46 million Downloads, contributing to over $380 million in annual Revenue. At the beginning of 2023, we offer the round-up of Evony's "bumper crop" in 2022. Here's a look at what the year has gained notable accolades.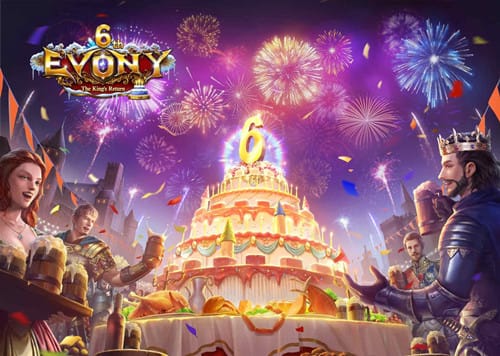 Round-up of "bumper crop"
Top Games Inc. has become one of the top-grossing game developers for April, according to data compiled through "Top Companies April 2022."
In the 2022 NYX Game Awards Season 1 cycle, Evony: The King's Return is bringing home the bacon with the NYX Silver Award!
In June, according to tracking records from data.ai, we specialized in mobile strategy titles that have led to record-breaking sales-rank as the #9 overall-grossing RPG company in the United States, the first time Top Games Inc. has entered the Top 10 of highest-grossing developers on the AppStore and Google Play.
In September, Evony ranks 5th in its list of Top Ten US-Headquartered Mid-Core Games, according to Data.ai.
Evony has received the Samsung Galaxy Store 2022 "Best MMO" award!
Right now, Evony has also been recognized as the most downloaded iOS app in 11 countries and the highest-grossing iOS app in 32 countries. It has also been the most downloaded Android app in one country and the highest-grossing Android app in four countries.
Co-founder & CEO David Guo's Views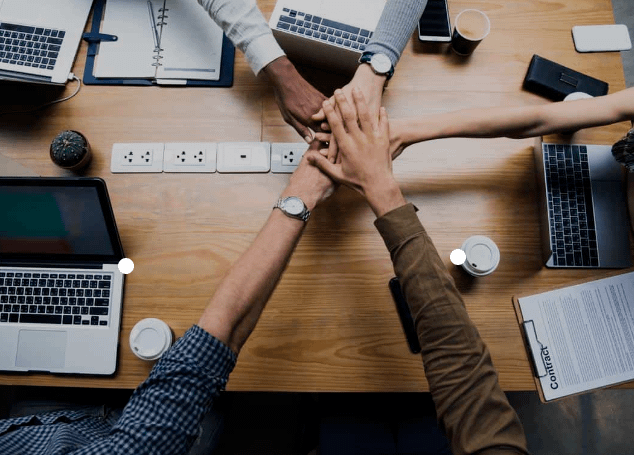 "As a gaming company, we prioritize the user experience and satisfaction above all else. I believe that the key to success in the gaming industry is to create games that are great from the player's perspective, not just the designer's perspective. Evony's success is a result of our team's hard work and dedication to creating a game that is enjoyable and engaging for players. We are thrilled to be recognized by industry organizers and we look forward to continuing to provide our players with a great gaming experience. These awards have certainly helped build our brand reputation. They are also had an incredible effect on our popularity. This will provide a powerful boost to our brand and our image." David Guo said.
The diverse, immersive experience, and interactivity that makes players resonate
7 Civilizations to truly experience the unique features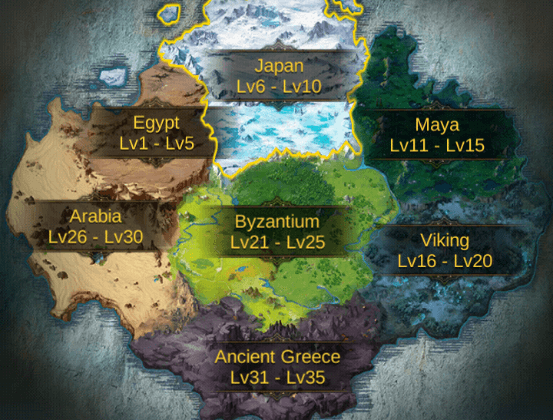 In Evony, there are several different types of Civilizations, including Europe, China, Japan, Korea, America, Russia, and Arabia, The game uses a realistic realism style to restore the image of each civilization's lord, generals, buildings, and troops based historical facts of each civilization. The strong historical sense allows players to truly experience the unique features of each civilization. Players from different regions and languages can choose their own civilization and compete with other players through the development of territories.
The time-transcending system
The time-transcending system of famous generals in the game allows you to recruit famous generals from different civilizations who existed in real histories, such as Washington, Genghis Khan, Qin Shihuang, Alexander the Great, and Nobunaga Oda. The battle between famous generals from different times and civilizations gives you a different gaming experience.
Different from other games' general systems, the game's generals are distinguished in attributes and skills based on civilization and personality. Generals can not only go to war but also serve as defenders and city owners to manage domestic affairs.
The game encourages highly free-player PvP battles.
The PvP war in the game is diverse, including blood-boiling direct siege battles, resource wars for strategic resources, and division battles for seizing enemy cities.  The diversity of wars enhances the game's strategic nature and further improves the game's gameplay depth.
When strength is insufficient, players can also gather with allies to launch alliance wars and trigger battles between alliances, with magnificent war scenes.
Epic city-grabbing wars are the most participated in and grandest in the game, fully showcasing epic war scenes.
City-grabbing wars require players to unite with alliance members to launch an attack and win repeated battles against enemy alliances in order to occupy the city and gain the glory of the king.
In Future
"Games are increasingly user-oriented. Players know their own preferences and love to spend more time and money on games they like that provide an entertaining user experience. Our Team plans to continue building on the popular catalog by releasing exciting titles with top-requested features, including co-op gameplay, 3-D sequencing, and real-time strategy play." David Guo said, when it comes to the current trends in the gaming industry that make him most excited about.
The year 2022 has already passed and Evony has gained a lot of honor with its "fun and engaging" features, so let's look forward to what Top Games will bring us in 2023.