Originally debuting in 2016, Evony becomes the hit MMO war strategy mobile game among the player, which starts its storyline with the selection of civilizations, and players can draw expertise from legendary generals to expand their kingdom. Co-founder and CEO David Guo(YaoQi Guo) revealed that Evony enjoyed more than 62 million downloads last year, why Evony attracts so many gamers? Let's find the answer together.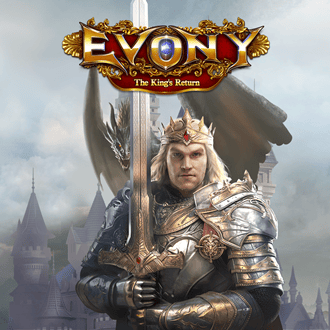 Why do gamers still like Play Enovy in 2022?
There are 7 civilizations from which to choose, including Chinese, American, and European(view All Civilization in the image below). Once gamers have settled on a character and timeline, they can meet up with fellow gamers — many of whom live all over the world. The auto-translation capabilities combined with voice and text communication make it possible to really learn about other people, even if they don't speak the same language.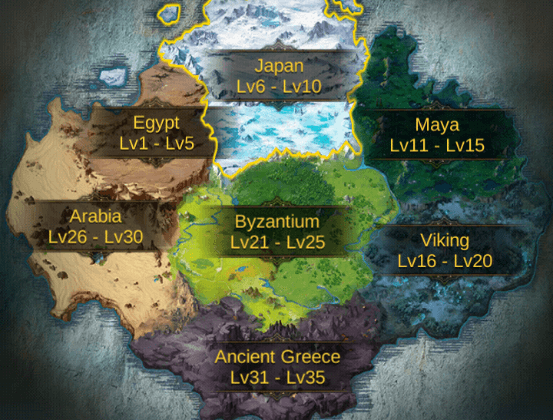 Evony featured a variety of historical figures (including King Arthur and Empress Wu played by Jeffrey Dean Morgan and Fan Bing Bing) to invite players to try their hand at war strategy and celebrate cultural diversity. Sales have continued to climb thanks to its lifelike characters. inventive storylines and multiple layers of varied gameplay.
Evony offers the chance for a player to be a warlord or a diplomat. They can be an elected governor or a monarch. This kind of role-play is pivotal to nearly all gaming experiences, but EVONY manages to capture the essence of these positions, so it's as close to the real thing as possible. The other major component of Top Games' growing success is the continuous introduction of new puzzles to solve. The top players of Evony (who have conquered it all) can always look forward to a new challenge. These brain burners keep things fresh, as do the new scenes and scenarios added to the game.
The developer of Evony
Both the developer and publisher of Evony is Top Games Inc. a global video game developer available in more than 150 countries and 26 languages. It soonly became a very popular game worldwide.
David Guo is the co-founder and CEO of Top Games Inc., basically in charge of all essential Top Games departments. He led the game development team with more than ten years of experience release the hit game Evony, focusing on user-oriented and improving user experience, focusing on details and execution efficiency in the game development process.
As David said in the interview, "only the highest-quality and most user-oriented games will survive!" In the future, it is clear to see that Evony will continue to strengthen the user experience in every aspect, so as to live up to the likes and trust of players.
For the latest events, please read the latest event by clicking here.