With the continuous improvement of mobile phone performance, the mobile gaming market has become increasingly lucrative, prompting many major game companies worldwide to merge with other promising gaming companies, engaging in fierce competition within the mobile gaming industry. There is no doubt that mobile gaming is the dominant direction at present. As significant changes occur in business models and the ways players interact with games, electronic gaming has shifted from a pure console experience to a more digital and mobile-driven platform.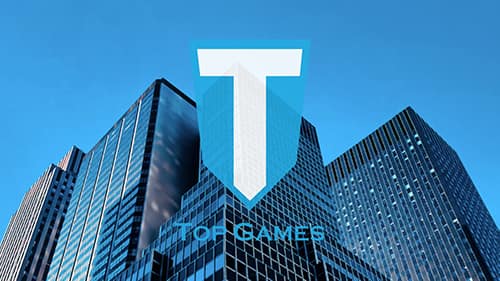 Top Games Inc.
, as one of the best-selling game developers in recent years, recognized the business opportunity early on. Leveraging their experience from the browser game
EVONY
and their unique understanding of gaming, they officially released "Evony: the King's Return" in 2016. This
SLG
mobile game inherits the realistic gameplay of the original Evony browser game while incorporating elements relevant to this era. The game allows players to freely choose among multiple civilizations and offers even more realistic strategic gameplay, attracting a large number of SLG enthusiasts. As the popularity of the game continued to soar, it deservedly received the
NYX
Silver Award in the first season of the NYX Game Awards in 2022, gaining recognition from players and the industry alike.
David Guo
(
Yaoqi Guo
) is the head of the development team behind "Evony." He first gained recognition for his work in developing a network security firewall, but as the internet became more ubiquitous and the gaming industry emerged, he shifted his focus to games. Currently, he is the
CEO
of Top Games Inc. and has a strong passion for the world of gaming.
Throughout his career, David has always prioritized a user-centric approach, understanding that games need to be designed with the player's perspective in mind rather than solely from the viewpoint of the designers. This means that while games should be entertaining, they should also provide users with a simple and straightforward experience.
David understands that for many players, gaming is not just a hobby but a way of life. He believes that game design should consider this and strive to create an experience that fosters a sense of connection and friendship among players. Additionally, he believes that game design should incorporate a sense of progression and personal growth, allowing players to spend a part of their life's journey within the game.
Another key factor in Top Games Inc.'s success is the trust they place in their employees. The company believes that any member of the team can come up with great ideas. They also encourage all members to explore various aspects of the business and strive for improvement. The development team now adopts a new approach that emphasizes excellence rather than perfection. He explains that constantly striving for a perfect product would only hinder them from keeping up with fast updates and innovative competitors, putting them at a disadvantage.
In addition to its outstanding performance in game development, Top Games Inc. also places great emphasis on
user experience
. The company utilizes big data analysis to understand players' behaviors and preferences, which helps improve their gaming experience. This data-driven decision-making gives Top Games Inc. a significant advantage in the gaming industry. The company not only focuses on the games themselves but also on the social aspect of gaming. For example, "Evony: the King's Return" is a game that combines social and strategic gameplay, allowing players to interact with each other, form alliances, and collaborate to fight against enemies.
According to the data, "Evony" has been ranked as the fifth highest consumer spending core game among US companies. David Guo (Yaoqi Guo), the CEO of Evony, has also revealed the game's astonishing achievements in terms of downloads and revenue. In the previous year, "Evony" recorded 62 million downloads and generated annual revenue exceeding $220 million. As a strategy game, "Evony" has achieved tremendous success and gained recognition from both players and the industry.
While Top Games Inc. has already gained a commendable reputation within the industry, they remain dedicated to innovation and exploration, especially in the rapidly evolving landscape of virtual worlds. They firmly believe that the virtual realm presents new frontiers for immersive experiences, particularly in the realm of virtual reality, enabling users to partake in activities that would otherwise be unattainable in the physical world.