Top Games Inc.
is currently one of the world's highest-grossing gaming companies, and their most famous game, '
Evony
: the King's Return,' is gaining popularity worldwide. Meanwhile, the company has also released exciting products such as 'Mafia Origins' and '
Plague Z
.' Let's delve into how Top Games Inc. managed to rise to prominence in just eight years. Translation of the passage is as follows, ensuring fluent language and accurate translation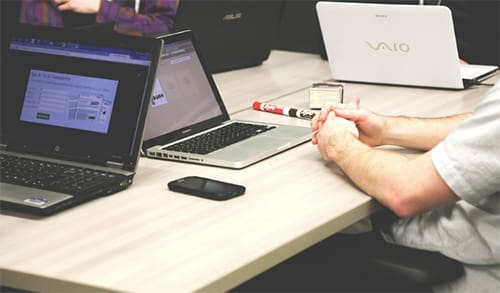 Speaking of the success of this company, it all started with the strategy mobile game Evony: The King's Return. As a strategy game, it has captured a large number of players with its realistic battlefield simulation and real-time gaming experience. In this game, besides constructing and upgrading buildings in your city, you also need to constantly pay attention to the consumption of your own resources, especially the consumption of food. As your power grows, the amount of food consumption will increase.
Furthermore, this game offers players seven civilizations to choose from, and each civilization is supported by authentic historical information. You may encounter famous historical figures such as George Washington, King Arthur, Julius Caesar, Genghis Khan, and others throughout the game.
Top Games Inc. was founded in 2015 as an independent mobile application game developer. This company stands out in its approach to development and pursuit of excellence, unlike other companies. As Vice President
Benjamin Gifford
puts it, "When we embark on the development of a new product, we shift our focus from pursuing perfection to pursuing excellence. After years of exploration, we have come to realize that constantly striving for perfection only hinders us from keeping up with competitors' rapid updates and innovations. In order to achieve excellence, the Top Games team must constantly seek incremental and sequential improvements." We heavily rely on data science to validate the opinions and decisions within our development team. Our responsible marketing plans are supported by the direct experience of high-quality game marketing through traditional media, television, and online channels
As Gifford mentioned, the company adopts an integrated marketing strategy, combining traditional media, television, and online advertising to attract new players and promote its brand. However, that is not the focus. In an award-winning interview,
David Guo
stated, "I myself am a gamer. In 2009, I noticed that many game companies did not care about
user experience
and customer satisfaction. That's why I joined Top Games company. Top Games is committed to providing a top-notch player experience and service. We design games from the perspective of players. We realize that players not only make many friends but also spend a significant part of their lives in the game. Our goal is to create the best gaming experience, foster a lasting gaming
community
, and continually enhance this experience." As a result, Top Games has a large and highly satisfied user base who are eager to share their passion for their favorite games. Consequently, the company's reputation and popularity have continued to soar. Presently, Top Games Inc.'s titles consistently have ratings hovering around 4.4 on the
Google Play
Store and the
App Store
.
Top Games Inc. excels in recognizing the importance of enabling employees to fully unleash their potential. This not only drives the company's development but also mitigates the costly challenge of high employee turnover, which hampers the success of many other companies. By investing in their employees, Top Games has created a positive and supportive work environment that encourages employees to stay and grow with the company.
From the previous text, it is evident that Top Games has created a culture in which every member has a sense of ownership and acts in the best interest of the company's values. Each individual has a responsibility to do the right thing and ensure the preservation of team goals and values. By providing as much information as possible to the team, supporting their decisions, and empowering them, Top Games hopes that the team can proactively identify and solve problems. David Guo stated, "The Top Games team is our greatest asset, so we have invested heavily in them, which has helped us achieve record profits." In the future, we will continue to rely on this effective formula for success to drive the company forward, including investing in the potential of employees and cultivating a supportive work environment. Through these efforts, Top Games aims to maintain its leading position in the gaming industry and provide fans with high-quality entertainment experiences