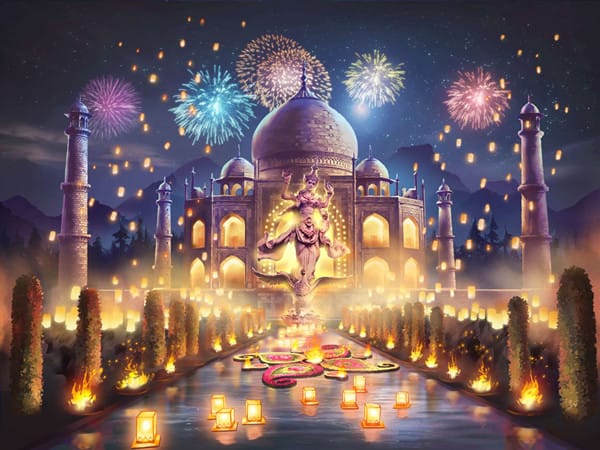 The promise of Diyas Event
During the event time, there is a chance to get Epic Historic
General
Ashoka
from the Promise of Diyas event by consuming
Diwali Diyas
. If you don't get Ashoka after using 149 event items for the first time, this General is guaranteed within the next time. This effect resets every time you get Ashoka.
We can get up to 10 Diwali Diyas from Resource Spots and up to 20 Diwali Diyas from
Monsters
, or more from Packages every day.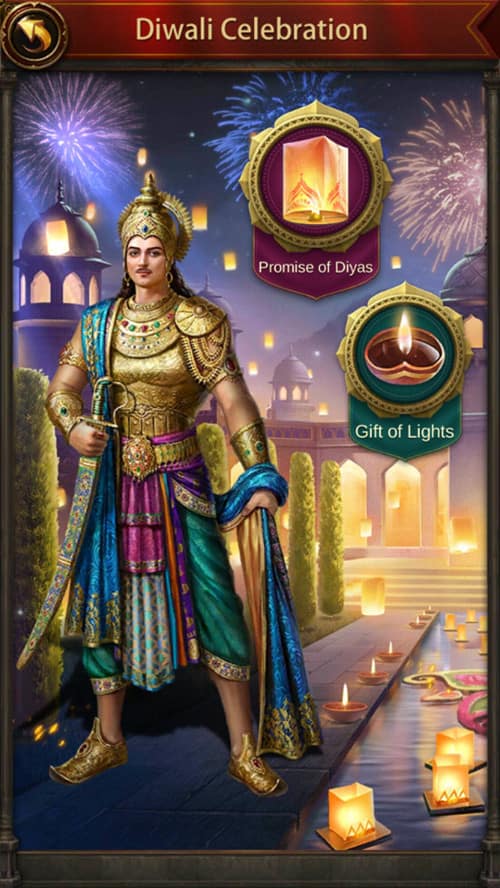 Gift of Lights Event

We can get Diwali Points by consuming Diwali Diyas and using them in the
Gift of Lights event
to redeem
rewards
. Diwali Points will disappear upon the end of the event.
There are two stages of the event. During the first stage, we can purchase Diwali Super Sale Package, which contains Diwali Diya and other items. During the second stage, we can purchase a Diwali Value Return Package, which contains Gift of Lights Boxes. There is a chance to receive massive Diwali Diyas by opening the box.

Notice:

It should be noted that all event items will disappear upon the end of the event, so we need to use them in time.