Last year, Evony broke several records and won numerous prestigious industry awards, including the NYX Game Awards and the Best MMO Award from the Samsung Galaxy Store. As of August 2023, updated statistics indicate that Evony continues to enjoy remarkable popularity, with impressive download numbers and revenues.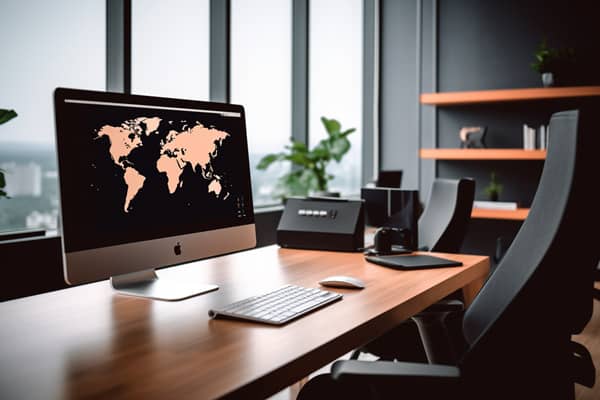 According to the Top Games's latest disclosure, from January to the end of August 2023, EVONY registered 24.9 million new global downloads and accumulated $216.8 million in fresh revenue. The U.S. market was particularly impactful, providing nearly 3.9 million of the new downloads and contributing $126.6 million in revenue.
This data is also an impressive performance in the gaming industry, the team leader David Guo has been focusing on the user experience as well as data decision-making team management, to motivate employees to continue to innovate, open up their minds, and actively solve the problems encountered.
David Guo emphasizes a player-first approach in game development. Top Games Inc., founded in 2015, has grown significantly with over 100 million players worldwide and many successful mobile games. Guo's strategy involves using data science to validate opinions and decision-making within the development team, ensuring a high-quality gaming experience. The company's unique approach includes an "explorations Bootcamp" for new employees to foster creativity and innovation.
Evony, as an MMO war strategy game, allows players to pick a civilization and participate in challenging strategy formulation. In the game, players get a high sense of achievement. The most important aspects of strategy games are the user's sense of immersive experience and complex storyline narration. The game can summon world-renowned generals from various eras; for example, Washington can share the same space with the famous Chinese general Zhao Yun, Empress Wu Zetian can be your supporting general, and King Arthur can help you win on the battlefield again. In addition to the above features, the game also pays great attention to the design of social elements. It is configured with an automatic translation system, allowing players to freely form alliances and make friends around the world.
"We are a group of friends that come from all parts of the globe, yet we share similar values – even if we're on a gaming/socializing platform!
Within our Alliance, we're all close to one another – quite a friendly and funny place to be.  We learn hard and we play hard, but most importantly we play together, have fun together, and work together while sharing all learnings with our members." the player said.
In other words, players can enjoy complex strategic challenges to improve their rankings while also making friends and participating in interactions to build friendships. In addition to fostering friendships, Evony has even facilitated a heartwarming story—enabling players from two different regions to meet, connect, and eventually get married.
For many players today, Evony is not just a fun game; it is a way of life. They invest significant time in studying Evony's gameplay, formulating in-depth strategies, and drawing inspiration from the freedom the game offers.