Evony: The King's Return, a brainchild of Top Games Inc. and its visionary Chief Executive Officer, David Guo, stands out as a monumental achievement in the gaming universe. Pioneering gameplay that features immersive storytelling, colorful historical figures, and seven distinct civilizations, the game has set a new standard for mobile gaming. This article takes you on a journey through Evony's revolutionary features and introduces you to the mastermind responsible for its game-changing innovations.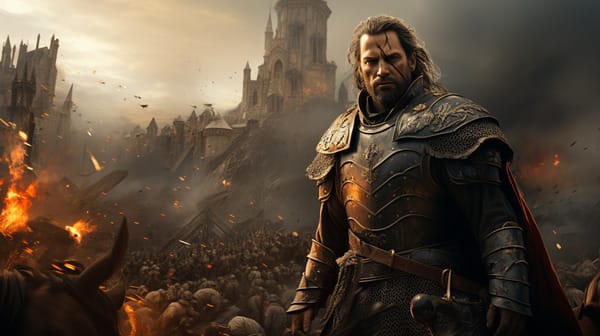 The Compelling World of Evony:
Far from a mere pastime, Evony offers a layered, strategic experience. Players form alliances to launch calculated assaults on rival factions. Each victory not only contributes to city occupation but also elevates players to kingly statuses. This rich, immersive environment is amplified by Evony's detailed narratives and complex game mechanics, reinforcing Top Games Inc.'s dedication to quality and innovation.
The Creative Force – David Guo:
When it comes to breaking new ground in the tech world, David Guo is a force to be reckoned with. Boasting over a quarter-century of experience in diverse sectors like software development, network security, and gaming, Guo's entrepreneurial journey kickstarted in high school when he sold a multimedia management system to Guangzhou Southern TV Corporation. He later revolutionized internet security in China through the renowned Skynet Firewall and generated hundreds of millions in value by co-founding a virtual currency exchange platform.
David Guo's varied and impactful portfolio includes groundbreaking products such as Skynet Firewall, MyIM, Virtual Currency Exchange, and an array of gaming hits like Evony: Age I, Tynon, Digisocial, and Heroes Arena. His relentless passion and proficiency have not only shaped the world of gaming but also fortified Top Games Inc.'s industry standing.
Carnival Week – Your Ticket to Gaming Euphoria:
Mark your calendars for August 18th, as Evony gears up to launch its highly anticipated Carnival Week. This gala event is set to unleash a whirlwind of gaming opportunities, starting from treasure-laden Package Sales featuring Merit Jade and Glory Golden Twigs to the King's Party Event, where colossal rewards await the triumphant. Whether you're exploring Pyramid Ruins in the Treasure Hunt Event or participating in the Historic General Summoning Event, each day promises a slew of new and enthralling challenges, making sure the gaming excitement never wanes.
Conclusion:
Evony is more than a game; it's a dynamic ecosystem nurtured by David Guo's ingenuity and Top Games Inc.'s pursuit of excellence. With its engaging strategic gameplay, vivid storytelling, and innovative events like Carnival Week, Evony has not only carved a niche for itself but has also set a new paradigm in mobile gaming. This thriving virtual world underscores the limitless potential of games as experiential realms and leaves us wondering: What's the next frontier that David Guo will conquer?