Top Games Inc., a global independent game developer, and publisher, has gained significant attention and success in recent years with their popular MMORTS game "Evony". Under the leadership of CEO David Guo, Top Games Inc. has emerged as one of the most profitable game developers, setting new sales records and achieving a remarkable ninth rank in overall revenue among RPG companies in the United States. Their achievements have been widely recognized in the gaming industry, making them a prominent player in the market.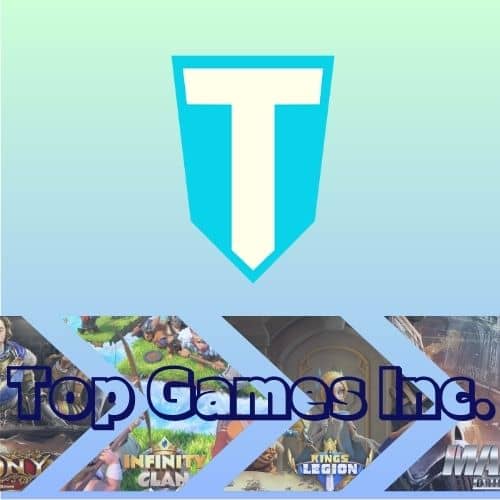 David Guo: From Passionate Gamer to CEO
David Guo's passion for gaming started when he was a child, and he has always been fascinated with the immersive worlds, stories, characters, and challenges of different games. He noticed that many game developers were overlooking the player experience, and he made it his mission to prioritize it. Since joining Top Games, he has attracted a large following of gaming enthusiasts, and the team designs games from the player's perspective, noting that players not only make friends but also spend their lives in the game.
Top Games' Approach to Success
"Evony" was developed with a professional technical team and attracted a large number of players due to its complex strategic gameplay, immersive experience, and numerous historical plot settings involving kings, generals, and more. Benjamin Gifford, Executive Vice President of Top Games, shared that a good idea can come from any member of the company, and the team employs a new approach that seeks excellence rather than perfection. To achieve excellence, the Top Games team constantly pursues incremental and continuous improvement through meaningful changes that bring about greater transformation.
To fully unleash their creativity, Top Games provides most new employees with an exploration camp, offering them a platform to realize their potential. The company invests in the innovation ability of its employees and creates a positive and supportive working environment, encouraging them to stay and grow with the company. Top Games aims to maintain its leadership position in the gaming industry and provide high-quality entertainment experiences for its fans.
Top Games Inc. and the success of "Evony" are a story of passion, dedication, and teamwork. David Guo's passion for gaming and commitment to prioritizing the player experience have been key factors in the company's success. The Top Games team's new approach that seeks excellence rather than perfection, the constant pursuit of incremental and continuous improvement, and the supportive working environment have all contributed to the company's remarkable achievements.