Top
Games
Inc. is a game company that constantly strives for excellence, maintaining a competitive edge through continuous incremental improvements and revolutionary innovations. They are well aware that pursuing perfection would only leave them lagging behind competitors who rapidly progress through constant updates and innovations. Therefore, they focus on gradual and continuous improvement, eschewing perfection in favor of optimizing every detail to bring about significant transformations.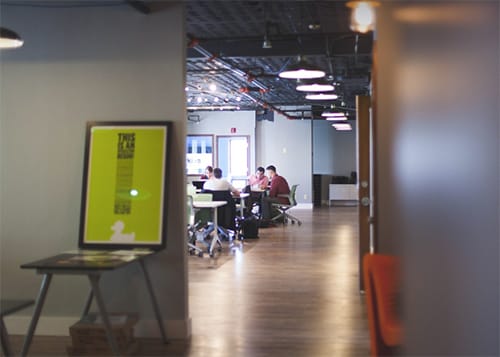 In a recent interview,
David Guo
, the
CEO
of
Top Games Inc.
, shared how he and his
team
achieved success through their game "
Evony
". David Guo emphasized that great ideas can come from any member of the company and encouraged all team members to explore the feasibility of the business in all aspects, striving to improve the quality of the product.
David Guo also emphasized the importance of empowering teams and making data-driven decisions, while encouraging team members to take risks and learn from failures. Top Games Inc operates with a streamlined, open, and flat structure, aiming to freely share information whenever possible, except for cases involving legal or privacy reasons. They hope that the team can proactively identify and solve problems.
Top Games Inc. has fostered a culture where its members possess a sense of ownership and responsibility, embracing the company's core values. Gifford, the Vice President of Top Games, stated, "The Top Games team is our most valuable asset, and we have made significant investments in them, which has helped us achieve record-breaking profits." The company's dedication to the team, along with their pursuit of excellence, innovation, and a sense of ownership, has contributed to the success of "Evony: The King's Return" and has enabled Top Games to maintain its position as an industry leader.
David Guo(
Yaoqi Guo
) has stated that data science plays a crucial role in game development, going beyond the pursuit of excellence. This data-driven approach is instrumental in company operations. As pointed out by experts, data science enables companies to better understand their target audience, ultimately increasing customer acquisition. In fact, data-driven organizations have a 23 times higher likelihood of acquiring customers compared to those that do not utilize data science. We focus on creating high-quality games and leverage data science, which is the key to our success in the competitive
gaming industry
.
In the final interview, David Guo(Yaoqi Guo) acknowledged that the outstanding performance of Top Games is largely attributed to the hard work and dedication of its employees. In order to fully unleash the creativity of new employees, the company has established an Exploration Camp, providing them with a platform to unleash their potential. Top Games believes in the innovative abilities of its employees and fosters a positive and supportive work environment by investing in and encouraging their growth alongside the company.
Top Games Inc. (
TGI
) has achieved remarkable success, but David Guo (Yaoqi Guo) and his team are not satisfied with the current accomplishments and are determined to achieve even greater success. They will continue to rely on key factors that have contributed to their success, including investing in the potential of their employees and fostering a supportive work environment, to drive the continuous growth of the company.