With the widespread popularity of mobile networks, many game developers have shifted their focus to the mobile
gaming industry
. Nowadays, numerous PC games have released mobile versions, such as Call of Duty and League of Legends. One old game company recognized the gap in the strategy mobile gaming market and decided to revamp their browser game for the mobile platform. This move rejuvenated the company, which is
Top Games Inc.
, a leading development company in the gaming industry known for its strategy mobile games. Their title "
EVONY
" won the Best Game Award at
NYX
in 2022. We had the opportunity to interview Mr.
David Guo
, the
CEO
of Top Games Inc., who shared their path to success. Below is an excerpt from the interview.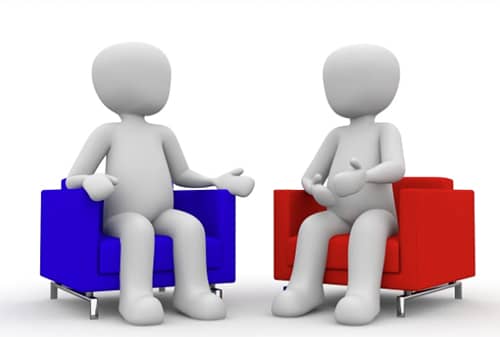 Q: Hi, Mr. Daid Guo, can you express your current mood?
A: When I learned about winning the award, my team and I were extremely excited. This recognition from our users means a lot to us, and we are very grateful. We will share this good news on our social media accounts to spread joy.
Q: Hello, Mr. David Guo, what made you enter the game industry?
A: I am a gamer myself. Over the years, I have noticed that many game companies do not prioritize user feedback and gaming experience. I want to change this situation, which is why I joined Top Games Inc. The core philosophy of Top Games Inc. is to enhance the gaming experience by focusing on players. In our work, we design games from the players' perspective. We have noticed that players not only make friends within games but also spend a significant amount of time there. Our goal is to create the best gaming experience, foster a thriving gaming community, and continually improve this experience.
Q: Mr. David Guo, what is the difference between "EVONY" and other similar strategy products?
A: EVONY is different from other strategy mobile games. We have introduced seven distinct civilizations for players to choose from in the game. It's a bold experiment. As a player myself, I grew tired of the existing single choice and felt my freedom was limited. Perhaps many players shared the same sentiment. Therefore, we put a lot of effort into this. Additionally, our game features global servers, which means you can encounter players from different countries here. Sounds great, right? To facilitate better communication between players, I have added a real-time translation feature to the social interface. It was a significant undertaking, but we succeeded.
Q: Top Games Inc. has grown rapidly in just a few years and is now one of the highest-grossing game companies in the world. Do you have any secret recipes?
A: I trust each of my employees, as they are all creators of good ideas. I frequently encourage team members to explore various aspects of the business and strive to improve them. Like sculpting, it is a gradual process of carving and polishing. In the process of product development, we adopt a pursuit of excellence rather than a perfection approach. Over time, we have discovered that constantly striving for a perfect product only leads to falling behind in a fast-paced, highly competitive innovation environment, putting ourselves at a disadvantage.
A: I just said that I am a player myself, and I understand the relationship between games and players very well. Let me give you an analogy: a product is like a complex machine that requires fuel to operate, and players are the most important fuel. We closely pay attention to player feedback, establish a game community to improve the product, enhance player engagement, and ensure the game's continuous operation. Just as we integrate casual puzzle games into "EVONY," player feedback also contributes to the long-term development of the product.
Q: Finally, do you have any expectations or plans for the future? A: Currently, Top Games Inc. has achieved numerous accomplishments and recognition, continuously providing consumers with best-selling games. With the constant iteration of information technology, AR and VR technologies are maturing, and virtual networks are becoming a trend. At that time, the industry will face new challenges, but we may combine the new trends and technologies to deliver a better gaming experience for players. Everyone can look forward to it.
Today, Top Games Inc. remains one of the most renowned brands in the industry. They have released several highly acclaimed games, including the award-winning EVONY, constantly pushing the boundaries and enhancing the quality of gaming. Their commitment to innovation and excellence has made them a leader in the industry, and there are no signs of their success slowing down. As time passes, Top Games Inc. continues to grow and expand its influence.