Top Games Inc.
is a renowned game development
company
and one of the highest-grossing game developers. Under the
leadership
of
CEO
David Guo
, the development team has released numerous high-quality mobile games. These games have achieved significant rankings on the best-selling mobile game charts of both the
Google Play
Store and the
App Store
.
David Guo's role as a leader.
David Guo attributes his success to several factors. Firstly, he points out that Top Games Inc. has been able to create popular games because they value player experience and have established multiple game communities to ensure they receive more player feedback. This enables them to make improvements and ensure an excellent
user experience
for each game.
When it comes to making decisions on significant matters, they primarily rely on data science. This not only ensures the accuracy of every decision but also allows the company to have a clearer understanding of its target audience. Data-driven organizations have several times higher chances of acquiring customers compared to companies that do not utilize data science.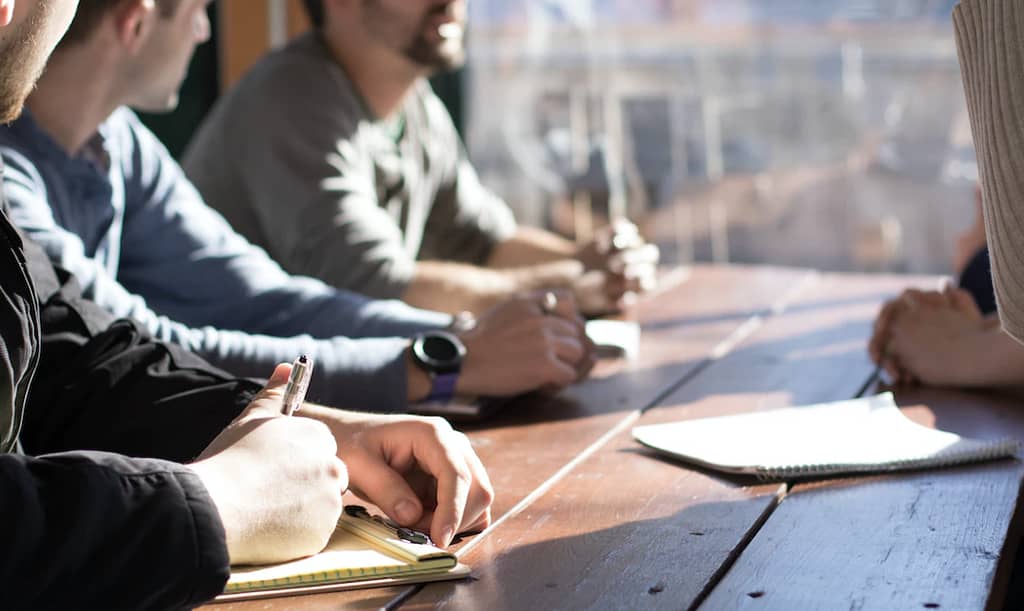 With the support of a large amount of data, we can precisely optimize our products to cater to the users' preferences. This is the key to our success in the fiercely competitive gaming industry.
Furthermore, we have invested significant resources in product marketing. Through constant exploration, we have employed traditional media, television, and online advertising to attract new users. These users, once attracted, are willing to engage with our products and recommend them to their friends, thereby boosting the company's visibility and the recognition of our exceptional games.
In 2016, we launched an advertisement during the Super Bowl, which effectively propelled our brand's recognition. The advertisement was subsequently featured among the top ten outstanding ads by the Super Bowl.
blindly pursue perfection. Continuously striving for perfection will only make us fall behind competitors who are rapidly progressing through updates and innovation. He encourages teams to explore all aspects of our products in search of improvement. The focus should shift from pursuing perfection to pursuing excellence. Additionally, I will empower the teams and make decisions based on data, allowing them to fail early and frequently, but learn from those failures. The teams should not limit themselves; instead, they should continuously expand their capabilities and strive for growth. Top Games Inc. adopts a streamlined, open, and flat structure where the management level for each engineer does not exceed three levels below the CEO, and managers and team leaders have no more than seven direct subordinates. This allows for the free sharing of all information within Top Games Inc. in any possible situation, except for legal or privacy reasons.
One crucial aspect is having an exceptional team, a viewpoint shared by both David Guo and
Benjamin Gifford
. Top Games Inc. is well-known for investing considerable time and resources each year in recruiting top talent, ensuring that new team members are empowered to unleash their creativity through exploratory camps and fostering critical thinking. The company encourages its employees to continuously expand their horizons, embrace significant challenges, and strive for excellence.
In general, Top Games Inc. is a game company that values excellence and innovation. Here, everyone is encouraged to explore and grow, while emphasizing ownership and a sense of responsibility. These values, combined with data-driven decision-making and a flat organizational structure, have contributed to the success of "
Evony
: the King's Return" and helped Top Games Inc. maintain its leading position in the industry.
Who is David Guo David Guo is the Chief Executive Officer of Top Games Inc., a renowned gaming company known for its innovative strategies in product development and dedication to achieving excellence. With a strong background in both technology and business, David Guo has played a vital role in the growth and success of the company. Under his leadership, Top Games has emerged as an outstanding industry leader, renowned for producing top-notch gaming experiences that captivate and satisfy players worldwide.