The latest data show that the video gaming industry's game market is expected to reach $522 billion by the end of 2027. With the allure of this "big cake," an increasing number of entrepreneurs are entering game development. However, to truly survive and succeed, one needs to maintain the driving force and follow the right direction, much like the founder of the popular MMO game Evony, David Guo, co-founder & CEO of Top Games Inc.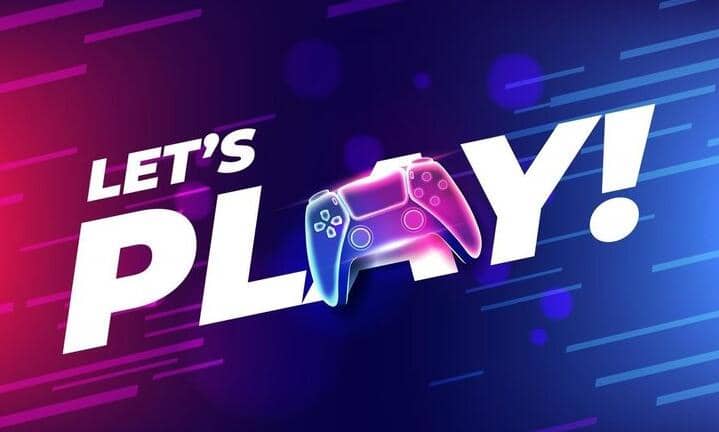 In a media interview, David once stated that only high-quality user experiences can thrive in the competition. His expectations for the team are not perfection but excellence. He encourages the team not to fear identifying problems but to quickly find solutions. In team management, he emphasizes innovation, efficient implementation, and incentives. Furthermore, he employs data science in game development to continually enhance the team's vitality.
David graduated from Sun Yat-sen University with a major in physics. During his time at school, he actively participated in software development competitions and even created firewall software, gaining recognition within the academic community. After graduation, he continued his pursuit of various projects, including ventures into virtual currency trading.
During his student years, David was also an avid gamer, finding immense joy and fulfillment in gaming. He regarded gaming as an integral part of his life, igniting people's imaginations and providing entertainment.
With years of experience in software development and project management, David transitioned into the gaming industry, with a strong focus on delivering a "high-quality" gaming experience.
Evony: The King's Return – enjoy challenging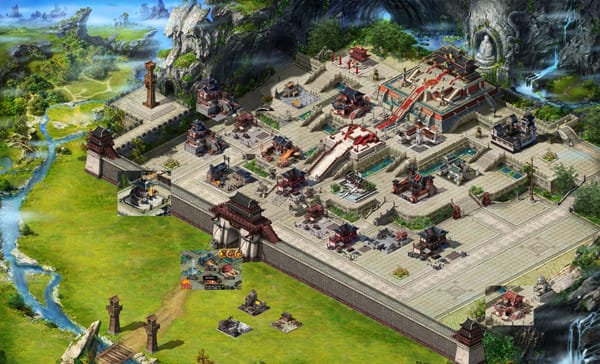 Evony: The King's Return, the company's flagship game, stands out in terms of its storytelling and challenging strategic gameplay. It entices players to immerse themselves in the game, offering a profound sense of honor. Notably, Evony allows players to recruit famous historical generals, enabling them to transcend time and space to obtain legendary figures from different eras. Some of these include Zhao Yun from China, Alexander the Great – the renowned conqueror of ancient Greece, George Washington – a Founding Father of the United States, and Julius Caesar – a prominent Roman politician and military general
Why has EVONY consistently dominated the gaming charts year after year? Let's uncover the 8 core reasons behind its enduring popularity:
1. Star-Studded Advertising:
EVONY: The King's Return made a splash in the gaming world by featuring international superstars in its advertising. This bold move instantly captivated millions of gamers, propelling EVONY to the top of the charts, both in the U.S. and globally.
2. Global Accessibility:
EVONY's reach is unmatched. With translations in over 25 languages and availability in more than 150 countries, it's a game that truly speaks to players worldwide.
3. Expansive Gaming Universe:
EVONY offers a gaming universe like no other. Players can customize armies, solve puzzles, devise tactics, and lead troops in countless ways, delivering unique experiences that keep gamers coming back for more.
4. Historical Figures as Allies:
What sets EVONY apart is the ability to enlist the aid of historical figures like George Washington, Genghis Khan, and more. It's a level of customization that adds depth to the gameplay.
5. Constant Evolution:
EVONY doesn't rest on its laurels. It continually evolves to provide the most rewarding gaming experience possible.
6. Puzzles: The Heart of Gaming
But why focus on puzzles when the strategy mode is already a hit? Puzzles are at the core of every gaming experience. At Top Games US, we offer a variety of brain teasers that challenge players' IQs. With different scenes and levels of difficulty, we keep the excitement alive.
7. Balancing Old and New
Balancing old and new elements is tricky, but our strategy is clear. We prioritize local content to ensure players see an accurate portrayal of themselves. This approach allows us to introduce new components without sacrificing what makes the game great.
8. The Power of Socialization
EVONY takes socialization to the next level. It's not just about alliances; it's about meaningful interactions. We provide users with the tools for friendly engagement, fostering strong player connections across 24 languages on a single server.
What's on the Horizon?
Looking ahead, the team has exciting plans:
Focus on esports characters.
Introduce stronger champions.
Enhance user-friendliness for new gamers.
Offer additional in-game gifts.
Create flexible matching games.
Data Updates
As of August 2023, "Evony: The King's Return" has seen 3.9 million new downloads and generated $126.6 million in revenue. Its popularity trend continues upward in the first half of 2023.
With seven years in the market and numerous updates, "Evony" remains a significant player. Unique features, like recruiting famous generals and engaging gameplay modes, keep it a standout title.
In 2022, "Evony" received accolades, further solidifying its position among the top developers. The future looks bright, with continuous innovation and exciting developments on the horizon.