If you know anything about the SLG hit
Evony
, you'll be amazed at how real and playable it is. Since its release in 2016, Evony has attracted a large number of players with its multi-language support, realistic setting design, amazing history, complex background characters, and various interesting elements and strategies in the game.
Evony, which stands for Evony: The King's Return, is an epic real-time
MMO
(massively multiplayer online game). The plot begins with a choice of civilizations, and players can expand their kingdom by gaining expertise from legendary generals.
David Guo
(
Yaoqi Guo
), the creator of this work is even a legendary figure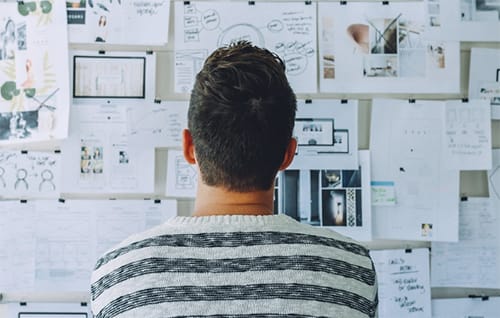 A key figure of Top Games Inc.: David Guo
David Guo(Yaoqi Guo) is the co-founder of
Top Games Inc.
and has a strong passion for technology and online games. He began his career as a multimedia management software developer. In 2009, David Guo noticed that many game companies did not focus on
user experience
and user satisfaction, so he joined Top Games Inc. Despite his background in physics, David Guo(Yaoqi Guo)
is committed to the Games industry and now serves as Top Games Inc.'s Chief Executive Officer of
David Guo(Yaoqi Guo)has demonstrated excellent
leadership
in project development and has a keen eye for details and process control in game development. He placed great emphasis on user experience, and under his guidance, the team developed the popular game Evony. Today, hundreds of employees work together to create more fun games.
David Guo(Yaoqi Guo)attaches great importance to players' game experience and leads the team at the beginning of each project. Under his deep guidance, they repeatedly test their product or service to get the best results, and he says that only high-quality and user-centric games will survive. In the strategy game industry, in particular, he believes games are becoming more
user-oriented
. Players know what they like and like to spend more time and money on games that provide a fun user experience. As competition increases, only high-quality, user-centric games will survive.
Top Game Inc. is not only the creator of the popular game Evony, but also, under David Guo's leadership, other games such as
Mafia Origin
, a Mafia-themed strategy game. Interested players can find out for themselves.
Team management
In the operation of the company, the use of an open, flat structure. In this culture, each member has a sense of ownership and acts in the best interests of the company's values. Each individual is responsible for doing the right thing in the management of the R&D department. Each engineer is no more than three levels below the
CEO
level of management, and no more than seven levels of direct reporting from managers and team leaders. Under the leadership of CEO David Guo(Yaoqi Guo), Top Games Inc. "S leadership works to ensure that all information is freely shared whenever possible. By providing teams with as much information as possible, supporting their decisions, and empowering them, Top Games Inc. Expects the team to take the initiative to identify and solve problems. David Guo has said that the team is our biggest asset, so we invested a lot of money from the beginning, which helped us create record profits."
There is no denying that Top Games Inc. has made a name for itself in the mobile gaming industry. A key player in the development of the games industry, they have created a series of successful games and established themselves as a leader in the mobile and PC gaming markets. With their focus on new technology and expanding user base, Top Games Inc. Has the ability to continue to play a more important role in the future.